Once upon a time, a renowned and passionate chef from the Napa Valley visited a reflux expert at one of the top medical schools in the country. The chef suffered daily with the pain and consequences of acid reflux. And the doctor, struggling to help others with this affliction, recognized an opportunity. Together, they sought a solution and created an answer.
Thus was born the cutting edge collaboration that is Reflux Gourmet.
The doctor made it work, and the chef made it good.
Our team at Reflux Gourmet is composed of two physicians with over 40 years combined specialized experience caring for people suffering with reflux, and a celebrity chef who knows what it feels like to do the suffering.
Together, we understand how reflux impacts lives and we recognize the desperate need for a safe alternative to risky drugs.
We at Reflux Gourmet are dedicated to helping those who suffer by developing all-natural treatments. We believe products should be effective, convenient, and – above all else – safe. And tasty!
Chef Ken Frank has a long history of culinary innovation. Chef Ken's love of cooking began when his father moved his family from California to Yvoire, France. He achieved national acclaim at age 21 at the famous Los Angeles restaurant La Guillotine. In 1979, Chef Ken opened the first La Toque Restaurant on the Sunset Strip. Twenty years later, he sold his Los Angeles establishment to bring La Toque to the Napa Valley. La Toque now resides at The Westin Verasa, Napa. Chef Ken's acclaimed restaurant has earned a three-star review from the San Francisco Chronicle, and has been honored with a Michelin Star. In 2014, the Wine Spectator's Grand Award was bestowed upon La Toque, the highest honor for a restaurant's wine list, which it continues to win annually. Ken Frank was the first American chef invited to participate in the Annual Fiera Internazionale Tartufo Bianco D' Alba in 2015. Most recently, Chef Ken was inducted into The Order of the Knights of the Truffle and Wines of Alba.

In 2017 Chef Ken began suffering with severe voice problems caused by reflux, leading him to visit a renowned reflux clinician and scientist. After successful treatment with proton pump inhibitors they both sought a natural treatment alternative. Marrying the impeccable palate of Chef Ken with the clinical expertise of his physician, together they developed Reflux Gourmet.
Dr. Belafsky followed in the footsteps of his father and grandfather to "join the family business" by becoming a physician. The desire to comfort his patients and ease their pain runs deep. His distinguished career has been guided by the overwhelming drive to help people feel better in order to live happier lives. Since completing medical school and a residency in otolaryngology at Tulane University, followed by a laryngology fellowship at Wake Forrest, Dr. Belafsky has dedicated his extensive research and clinical practice to those suffering with voice and swallowing problems. Every day he sees patients suffering with the pain of reflux. Every day he wants to be able to do more. Reflux Gourmet is another step towards more.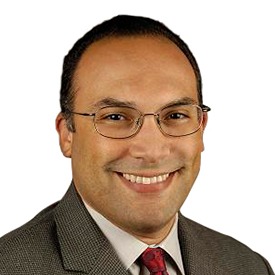 Dr. Franco is also the son of an otolaryngologist. As a celebrated laryngologist himself, based in Boston, his belief that every person deserves the highest quality of healthcare drives his work.

After graduating medical school from Pennsylvania State University, Dr. Franco completed his otolaryngology residency at the State University of New York, followed by a laryngology fellowship at the Massachusetts Eye and Ear Infirmary, Harvard Medical School. Dr. Franco enjoys the academic world of medicine where he strives to increase patient safety while decreasing their financial burden through innovations such as shifting procedures from operating rooms into the office and investing himself in endeavors like alternative reflux therapy. Dr. Franco attends a busy patient practice while maintaining his clinical research. A frequently invited speaker to conferences around the world, he also volunteers for philanthropic medical missions teaching surgeons. Alginate therapy, the foundation of Reflux Gourmet, aligns perfectly with his view of how medicine should help everyone.
ALGINATE THERAPY is the only intervention that works to safeguard the esophagus by creating a protective barrier that actually stops reflux from happening.
Created by expert physicians who care for people suffering from reflux and an iconic chef who knows what it feels like to do the suffering.
100% ALL-NATURAL • Paraben FREE, glycerin FREE, & potassium FREE • Made entirely from all-natural ingredients considered safe for children and during pregnancy • No known side effects • Made from start to finish in Northern California • Helps to relieve hunger pains associated with intermittent fasting • All-natural flavor designed by our iconic chef • Gluten FREE • Allergen FREE • Vegan 
DIRECTIONS: Take one teaspoon (5 ml), or more as needed or as directed by your physician, after meals and before bedtime.